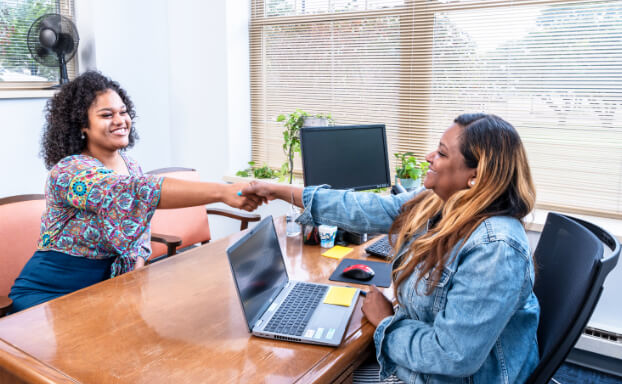 Connect to Safe & Affordable Banking in Racine!
Figuring out financial institutions like banks and credit unions can be overwhelming! Maybe you have a bank account but don't know how to use it. Perhaps you're tired of paying fees at check-cashing or payday loan places. Maybe you had problems with a previous bank, like an account was closed, or you faced scary (and expensive!) overdraft fees. Or maybe you want safe and affordable checking and savings accounts but need some help choosing between all the options. The Racine Financial Empowerment Center's financial counselors are trained and ready to help you with any or all of that! Our experienced counselors offer free advice on achieving financial fitness in Racine with Free Banking Education.
Achieve Financial Success with Safe, Affordable Local Bank Accounts in Racine
Getting connected with a trusted local financial institution that you feel comfortable with will set you up for financial success in the months and years to come. Our counselors will answer all your questions about banks, credit unions, and their products, and connect you to safe and affordable local options. You'll know your money is in good hands and you'll learn how to make your money work for you.