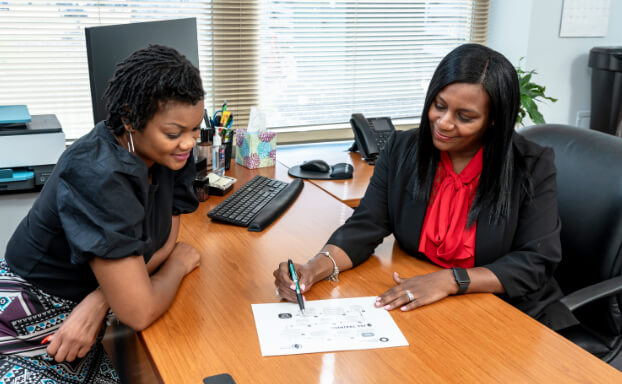 Get Out of Debt with Free Debt Counseling in Racine
So many of us feel buried under our debts, and it can add to our stress. Credit card bills, student loans, medical debts, car loans, payday loans, and more can all feel overwhelming. Maybe you'd like to pay down your debt but don't even know where or how to begin. Maybe you want to reduce the interest, fees, and penalties that are building up on your debts. Maybe you'd like help negotiating and settling past-due debts. The Racine FEC's financial counselors can help you with all of that! They'll help you negotiate and consolidate debts, make plans for which debts to prioritize, and budget to get those stressful debts paid off. They will even call creditors with you to help you negotiate your debts.
Free Debt Reduction Services in Racine
The FEC's free financial counselors will provide you with one-on-one, confidential, professional debt reduction counseling and coaching. You'll figure out how to stay on top of your current expenses and make progress on paying down those debts that keep you up at night. Our counselors will help you make a plan that works for you to get you debt-free and feeling more in control of your finances.